The Elite Pre-Employment Test System
Pre-employment testing is science. Interviewing is based on gut instinct and years of experience. Together they form a hiring process that ensures the most accurate predictor of future job success.  With the cost of hiring mistakes and employee turnover rising, managers have both a strategic obligation and fiscal responsibility to hire the best employees each time.  That's why Success Performance Solutions recommends the Elite pre-employment test for better hiring and retention outcomes.
What does the Elite Pre-Employment Test System include?
Elite is our proprietary online pre-employment test solution that includes character, personality, and skills-based hiring assessments, designed to meet the needs of nearly every industry and hundreds of jobs.
Spectacular candidate experience (mobile-friendly and short times to complete)
Real-time delivery of completed profiles
Just released upgraded, user-friendly dashboard
The system offers validated and reliable pre-hire assessments that assess candidates from the front line up to the C-suite.
Dozens of jobs and roles have been bench-marked and validated including warehouse, production, sales, management, call center, and more
Can't find what you want? "Build-your-own" assessment with up to 10 of our 170+ validated job fit, aptitude, skill, and attitude scales at no additional charge.
NEW! Star Profile – customize the scoring ranges to your job and culture requirements.
Each report includes a personalized behavioral interview guide with situational questions based on candidate responses.
All assessments are administered and online.
Account set-up/training/support included with each purchase.
Why Do Clients Choose Elite Employee Assessment Tests Over Our Competition?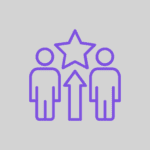 Hire with Confidence
The Elite hiring test has been administered to millions of job candidates and used by over 10,000 organizations worldwide. Its validation meets the highest psychometric and scientific standards. Elite's automation, flexibility, and affordability ensure that a small business can hire or promote an employee with the same high level of confidence as the Fortune 500.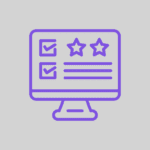 Recruiter and Hiring Managers Experience
The newly designed and streamlined dashboard is so user-friendly that HR and hiring managers can be up and running in minutes with minimal training. No certification is required. (Of course, every SPS client receives our exceptional customer service and support whenever and how often you need it.) Your hiring test results are available in real-time and can be emailed directly to recruiters and hiring managers. It can't get much easier than that!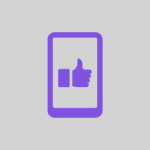 Candidate Experience
The Elite pre-employment screening test was designed with the candidate experience as a top priority.  Applicants and employees will find the Elite Pre-Employment Testing System super-friendly to use.  Questionnaires can be easily completed on a personal computer, tablet, or smartphone.  Some tests take as few as 5 to 6 minutes to complete while others may require more time depending on the number of scales used to assess job, team, and culture fit.
Assessments for Any Industry, Job, or Role
Build-Your-Own Assessment
Sometimes off-the-shelf assessments just don't cut it. Maybe a critical job performance trait isn't included in the standard pre-employment screening test. That's why we include the ability to mix and match job-relevant scales. Mix-and-match is our proprietary platform that allows you to create a truly customized assessment solution in minutes. Just select up to 10 items from our list of 170 skills and traits and you're ready to test candidates. It's easy and it's free when you order Elite Pre-Employment Testing. For a complete list of the hiring test scales or free no-obligation demo, contact us by email, chat or phone. Click here to learn more about how to build-your-own assessment.
Learn more about our many Elite pre-employment test options below.









Request Info for Elite Pre-Employment Testing
Request a reply or demo for Elite Pre-Employment Testing from Success Performance Solutions