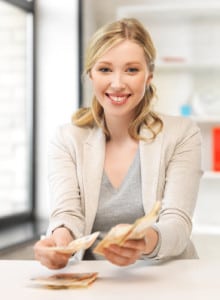 Pre Employment Testing for Banking and Credit Unions identify key personality traits, skills, and abilities that differentiate success in different banking environments. The reports from Success Performance Solutions pre-hire testing provide predictive employee screening tools validated specifically for the banking industry. Success Performance Solutions is pleased to offer these bank job fit and skill testing systems as part of our employment assessment offerings.
PeopleClues for Banking (bank tellers, customer service, sales, managers)
SELECT for Banking (service, sales, in-store sales, and branch managers)
ASSESS for professional sales, professional staff, managers, and executives
Our eSkill suite  includes bank teller skill tests, accounting skill tests, bookkeeping skill tests, tests for MS Office skills, typing tests, data entry tests, attention to detail tests, and more.