Pre-Employment & Leadership Assessments
Level 2 Adaptability Quotient Professional
We Help You Measure Up Job Candidates
One of those ways is through the use of employee testing.
WE OFFER LOTS OF
EMPLOYMENT TESTING
OPTIONS
Success Performance Solutions provides employee testing for associate staff to the C-Suite for basic administrative skills up to senior leadership competencies for every job in every industry. For more information just click on any of the links or call 800-803-4303.
Leadership Assessment Tests
For 25 years, Success Performance Solutions has helped companies – small and large – identify future leaders and develop existing ones. We offer leadership assessment tests for front-line supervisors to C-Suite executives. These assessments can be used for selection and development. We can test for strategic thinking, cognitive ability,  leading and managing others, compelling communication, resilience, emotional intelligence, adaptability, curiosity, and innovative capacity.  And that's just the tip of the iceberg. Looking for DISC leadership style or 360 multi-rater feedback? We've got that too!  All our leadership testing is online and results are immediate.
Michael Toebe
Ira S. Wolfe provided me — unintended — a condensed master class in our conversation about adaptability, unlearning and learning and how to personally develop beyond ego, reframing a mindset and how to more skillfully think and communicate with ourselves to get to "right" sooner. I'm not kidding, I felt I learned years worth of insight in our dialogue. I've told myself I have to reread what he communicated. There is gold in what he expresses.
Dean DeGhetto
"I really enjoy working with Success Performance Solutions. Their testing programs are accurate and their people are technically competent, responsive, and friendly."
Alt Kagesa
"I have worked with MANY consultants over the years. Ira's ability to use assessments to predict behavior is prophetic. Unlike most consultants, Ira is not afraid to share unvarnished truth. Ira is a voice, not an echo. Our executive team LOVES this about him."
Dr, Samim Al-Qadhi
"Working with Ira and Success Performance Solutions has fundamentally shifted our hiring process from gut instinct to evidence-based science. A nurse we hired a few months ago is an excellent fit and is helping us deliver and improve quality patient care. He guided and advised me every step of the way, from assessment to final selection, and was always available for support when I called. Working with Ira and his team is wonderful."
April Karnoop
Thank you for helping us get that quick turnaround for our testing of the Manager of Member Services! I realize that we are kind of a small fish in the sea of employers, but you certainly don't make us feel like a small fish!! Your service has been excellent and we feel very confident in the testing results.
Richard S Kishaba
"Growing Ohana Pacific Management Company, which doubled in size in just 3 years, required a lot of new talented employees. We turned to Ira Wolfe and Success Performance Solutions and never looked back. SPS has transformed the way we hire and recruit. And when it comes to selecting the right leaders, he works magic with the SPS leadership assessments. It's like he has a crystal ball and the service/support provided never disappoints."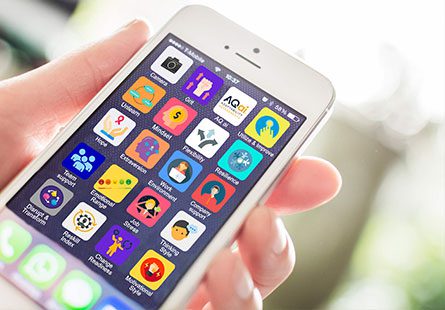 FUTURE-PROOF YOUR EMPLOYEES
Whether it is shifting to a hybrid workplace, accessing the right talent when you need it, creating a more diverse and inclusive culture, or simply helping your employees learn a few new skills, the ability for people and organizations to adapt will be required. In fact, a recent study by McKinsey revealed that adaptability is the #1 driver of future employability, career satisfaction, and even an individual's ability to earn a good living!
Unfortunately, a recent study revealed that only 1 out of 4 workers have high adaptability levels. With leaders reimagining their future but lacking confidence in their teams' abilities to manage change, they are turning to Success Performance Solutions to help guide their AQ upskilling and inspire a people-forward mindset and culture.
If any of the following personal or business strategies are on your to-do list, then you've come to the right place: Success Performance Solutions.
CAREER DEVELOPMENT
You or your employees are personally struggling with what the next chapter in your career will be or proactively want to expand the support for the careers and wellbeing of your employees.
RESKILLING/UPSKILLING
You recognize we are living in a VUCA* world, and that reskilling and upskilling is a top priority but you're not sure which skills, abilities, or environmental changes you need to make.
REIMAGINE YOUR BUSINESS
You see an urgent need to take action now on either your business strategy or even your business model. You know you need to reimagine and re-engage your employees to grow your business but aren't sure your team is ready.
TRANSFORMATION READINESS
You are heading into, or going through transformation initiatives, whether in culture, systems or talent, and see the value in identifying your change champions and your team's self-imposed boundaries.
NEW NEVER NORMAL
You recognize the way you did things to get you here won't get you to the future, and you are looking for a science-driven, evidence-backed roadmap to thrive in the Never-Normal.