Uncovering the reasons why it's so hard to find "good" employees is a bit like watching the Presidential debates. Some of the information that we hear is politicized for the sole purpose of satisfying a personal agenda. When it's not good old fashioned bull****, all you hear is a bunch of lame excuses about why finding good employees is impossible.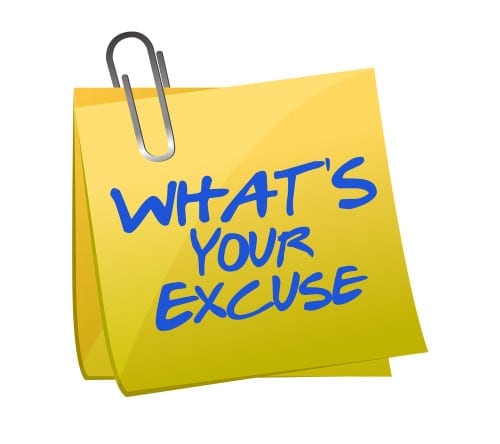 But as the old adage goes, don't throw out the baby with the bathwater. Despite the skill shortage naysayers, many companies are hiring. They are also struggling to find enough qualified workers. Even big companies are having trouble hiring the right candidates.
The construction industry may be the poster child of desperation. While most surveys point to one-half to two-thirds of companies admitting to having a difficult time filling open jobs, a survey by the Associated General Contractors of America (AGC) has found that 86 percent of contractors in the U.S. can't find enough hourly craft or salaried professional positions, including project managers/supervisors, estimators and engineers.
Some of the current struggle to hire enough employees was self-imposed. How many times have you heard these words uttered in the executive office:
"We're only a small business."
"Our business is different."
"It's different in this part of the country."
"The government will have to step in and do something."
Guess what? The labor markets don't care if you're small or large, unique or mainstream. They don't care what your latitude and longitude are. While skill shortages do vary from region to region, nearly every community has at least some jobs that are hard to fill. And if you're waiting for the government to step in and reverse demographic shifts, undo the effects of globalization, and fix a broken educational system, good luck.
If any of the above excuses (and that's only the short list) were ever uttered by you or your managers, then it is time to fall on the sword, admit your mistakes, and get over it. Struggling with how to find good employees was inevitable and you apparently just bet on the wrong horse. Hiring the right candidate is not going to get any easier for the near future either.
You may opt to just rationalize away the fact that qualified worker shortages erupted on your watch as bad luck or bad timing. Whatever you want to believe is ok despite the mounting evidence that points to procrastination, poor planning, and/or a naïve hopefulness that the forecasted future would never come. Whatever the reason, it's time to move on and start hiring the right candidates for your business.
Identifying and hiring the right candidates requires an evolved approach. What must an organization change if it expects to know how to find good employees?
The minimum basic requirement bar to get a job has been raised.
Even the go-to "do you want fries with that burger" jobs are going the way of the lector, ice man, and sewing machine operator. More and more middle skill and professional jobs have been knocked down a few notches on the career leader, thanks to automation, technology, and globalization. Consequently many careers that once demanded middle or high salaries can be sold to the lowest bidders.
The U.S. has done a horrible job of preparing workers—young and old—for future jobs. 
To prepare for jobs today, preparation needed to start at least a decade or two ago. Unfortunately for many workers and employers the present has converged with the future. As a result, both the workplace and the labor markets are way out of sync, and finding quality employees might soon be even tougher.
Job shortages are not just rhetoric or hype or doomsday prophecy. 
The facts bear out the disruption we're seeing in labor markets. In 1973, three quarters of all jobs were filled with workers holding a high school diploma or less. Today nearly 60 percent of all jobs require some post-secondary education. By 2020, two-thirds of jobs will require some education beyond high school … and the pace of more advanced minimum job requirements is accelerating. Therein lies one problem—nearly half of the U.S. workforce—about 88 million adults aged 18 to 64—has only a high school education or less, and/or low English proficiency while nearly 7 out of every 10 jobs created require much more.
What must an organization change if it expects to compete effectively in the war for talent and start finding good employees?
1. Stop living in the past. It's a new dawn. The recruiting landscape has changed dramatically. Whatever strategies you used in the past should very likely be mothballed with your typewriters and rotary dial phones.
2. One source fits all is a terrible strategy. Recruiting requires that employers must throw out a W-I-D-E net. The days of using a single source of candidates like Monster or CareerBuilder or the local newspaper are done. For sure, they may still play a role in hiring the right candidates. But sourcing today requires the ability to extend your companies tentacles into many directions. The labor market is segmented. Different generations use different sources. Some sources are better for certain jobs in certain industries.
3. Treat every candidate like a customer. If you still think that candidates should be grateful for the opportunity to apply for a job at your company and forgive you for inconveniencing them for a clumsy and impersonal application process, it's time to snap out of it. The 1970s called and wants it recruiting process back. Given that qualified candidates are hard to find, you must make a good first impression. Your career page must be inviting and engaging. When a skilled worker knocks, be sure to let him in. Candidate experience matters when it comes to knowing how to find good employees.
4. Mobile matters. This is a no-brainer. If you don't want to reach more young workers, stop reading here. Over 80 percent of jobseekers start their search on a mobile device. So if you want to extend your reach, engage younger workers, and improve your views to completed application performance, candidates must be able to at least start your application on a smartphone or tablet. The good news is that less than 10% of Fortune 500 companies have applications that are mobile ready. Even fewer small businesses are prepared. This presents a huge opportunity for David to slay Goliath.