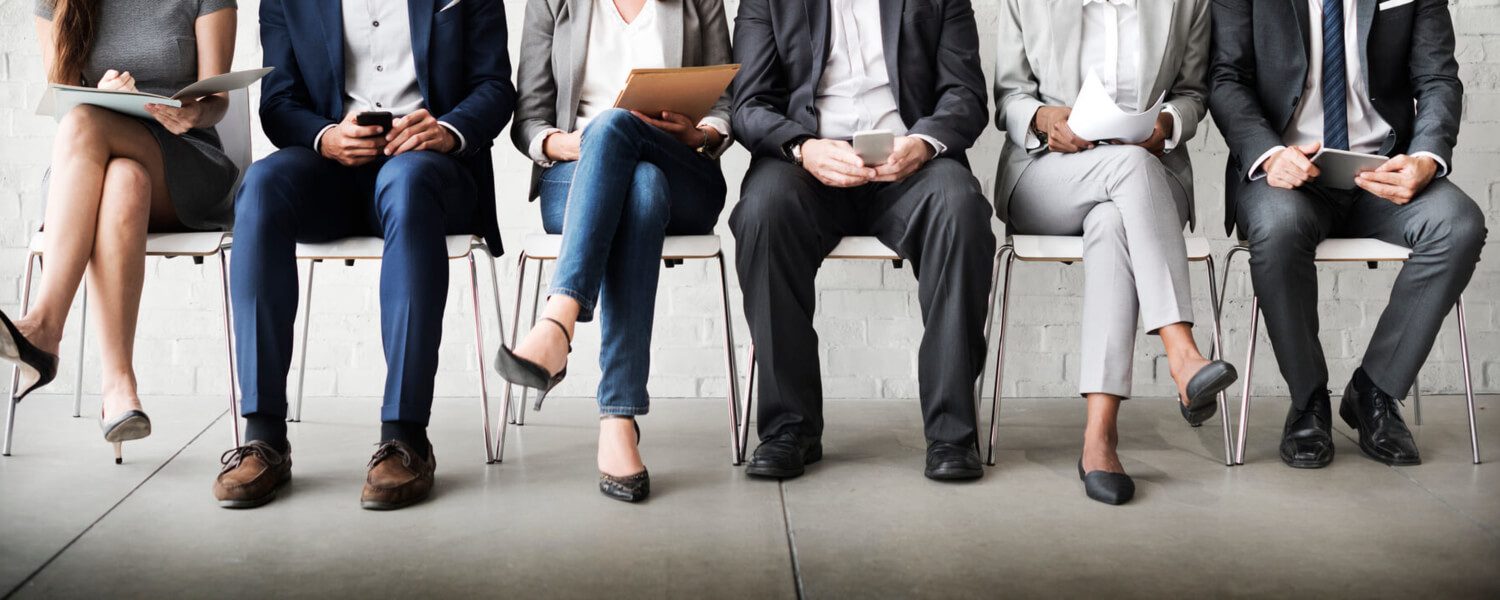 ​
Recruitment Strategies From the Recruitment Marketing Experts
If you're looking to grow your organization in 2020 decade, your best bet is to follow these 7 recruitment strategies from the recruitment marketing experts!
Online job searching remains the number one way that candidates learn about job openings at companies. Twice as many Americans search for jobs online as they did in 2005. Nearly 3 out of 4 of these job seekers start their search on Google.  But Google is not the search engine of choice for everyone. The growth of online job search is nothing short of spectacular.
Attracting top talent can be a numbers game. Check out these 7 digital recruitment strategies that will help grow your organization this year.
1. SEO
As the number one search engine in the world, you can be assured that job seekers use Google for career research. To market your company's career opportunities, you'll need a solid SEO strategy.
SEO stands for search engine optimization, which is just another way of saying that you're marketing online according to Google's rules. Google prioritizes web pages in its search results based on hundreds of factors. Consequently, optimization can happen in a number of ways.
ARE YOU AN ACCIDENTAL RECRUITER?
NEED A CRASH-COURSE ON RECRUITMENT MARKETING?
Here are a few of the most important factors you'll learn.
Relevance 
If job seekers find your website content relevant. It will be more likely to appear in top results in search engines. One of the simplest ways Google determines relevance is using keywords.
When users search for jobs using keywords that match keywords present on your career website or in your job listings, they are directed to your content.  It's important to understand that Google's customer is the job seeker (or visitor if he or she is performing a more general search.) Google and other search engines don't really care what words or messages you (the company) prefer to use. They aim to deliver the most relevant content back to the job seeker. Consequently, you need to think like a job seeker.
One way Google figures this out is by tracking the number of clicks a job seeker makes on your pages and how long they stay.  One-click and done is not a good thing! he more often the user interacts with your content the better. The more clicks and the longer he stays on your page, the higher your pages may rank for the next candidate.
User Intent
In the beginning, Google just matched word for word. But search engines's have gotten much smarter.  Today its ranking algorithms are super smart and it uses technology that interprets the words a person inputs during a search.  They call this semantic search, search for meaning and intent. For example, spelling mistakes are often corrected in Google searches showing you the results as if there was no spelling error.  Google also might interpret job opportunity to be the same as career opportunity.
Analyzing user intent is also Google's attempt to help understand natural language. Using a natural, conversational tone on your website is more likely to improve its search engine rankings.
Web Page Usability
Web pages that take too long to load or aren't viewed easily and accurately on a mobile device incur huge search engine penalties. Bad links and return loading errors (404) are also reasons your career site and job listings won't appear in top search results.
Do an audit of your job listings and career site to be sure there are no errors that would impact the usability of the page. Speak with your technical team about reducing and/or compressing images and photos if your web pages are slow to load.
Quality of Content 
Next, the quality on your web page should be up to date. Once a job has been filled, archive the page so that job seekers only have access to active postings.
This is also a way to make your website more useful. Make sure your content reflects information job seekers would want to know, such as salary, so you are more likely to appear in search results.
The location of your business, where the candidate will work if hired, is helpful too because many job seekers search for "job near me."
2. PPC Advertisements
Not every organization can depend on organic search results to bring in new customers. In some industries, keywords are far too competitive making it nearly impossible to connect with customers using search terms alone.
Search engines offer PPC or pay per click, advertising opportunities that give you top placement in search results. These ads are great opportunities to get more visibility with job seekers in your industry.
It's important to do keyword research to get the biggest return on your investment. Free tools like Ubersuggest can help you determine the words that are searched most often and how competitive they are. Choosing the most popular keywords for your campaign might seem like a good idea, but they can be very expensive and yield fewer results.
3. Referral Programs
Recruitment strategies that bring organic leads should be included in your marketing tactics. Employee referral programs can be helpful when you need to recruit job seekers with specialized skills like machine learning experts or software engineers.
Existing employees understand their position better than a human resource team. They are more likely to recommend candidates with a relevant skillset who blend in with the culture at your company.
Offer an incentive to employees who provide qualified leads to candidates in your city.
4. Market Research
Getting to know the demographics for a job posting you want to present is important for choosing the most effective messaging. Market research helps you understand your audience including their motivation for seeking employment.
You don't need a large budget to perform market research. Start in-house by surveying current employees in the position you need to fill.
You can follow up with focus groups that give you deeper insight into the survey responses. With current employees as a captive audience, you can get real-time feedback about postings before distributing them to the public.
5. Social Media
Social media is one of the top places to implement digital recruitment strategies. LinkedIn offers a suite of features for recruiters looking for quick ways to identify top talent in their area.  For associate-level jobs, Facebook, Instagram, and Twitter can be great sources of candidates too.
Make sure your organization has an up to date presence on any social media platform where job seekers might be hanging out. Post company news, jobs, events, and tips to your channel even when you don't have an opening. Find ways to engage and interact with candidates. Involve your workforce too. You can even free and low-cost tools like Kahoot. The goal of social media in recruitment marketing is to build a following so that when you do have an opening, you have a built-in audience.
6. Landing Pages
Your SEO and PPC campaigns direct potential candidates to landing pages on your website. This page might be the job posting itself or an overview of why they should work for your organization. One of the most important reasons you should pay attention to landing pages is that the modern candidate researched your company before they apply and when they prepare for interviews.
Landing pages need to be more than just job listings and history of the company. Candidates want to know what it's like to work for you. What are the opportunities to grow? Who will they work with and be managed by? Use photos and video to introduce them to you and encourage them to move forward with the application process.
Think of your web page from the applicant's point of view when designing your landing page. What is most important to them when applying for a job?  tart with the top questions candidates ask during job interviews? Explain who your company is, its values, its employees, its history, and its future.
7. Job Postings
One of the top online recruitment sources of candidates online is job posting sites. Third-party sites still rank high in search engine results for most positions.
Take advantage of this by posting your jobs on a variety of credible job posting sites. Do your research. Monitor results. You might be surprised.  Some sites are better for specific jobs. Your location and local demographics affect effectiveness too.  Don't focus on volume but what percentage of applications convert to interviews and hires. Some posting sites are free with the option to upgrade your listing to reach more users.
Customizing Your Recruitment Strategies
The recruitment strategies you choose for your organization should reflect the type of job applicants you want to attract. Use your market research data and recruitment metrics to uncover the habits and needs of your target audience.
You'll get a better return on your recruitment marketing campaign investment and recruit better candidates to your organization the more you understand SEO and analyze your metrics. For more information and recruitment marketing tips, visit our blog for updates.