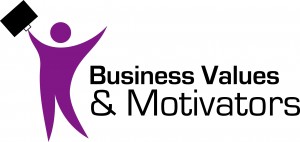 As sure as the sun rises in the East, "How can I motivate my employees?" is one of those questions that stumps managers on a daily basis.  Business Values and Motivators (BVM) – an employee assessment that measures the "why" of human behavior – is an affordable, accurate, and simple solution for understanding employee motivation.
But the BVM assessment is not just helpful to managers.  For employees and individuals looking to re-energize their careers, the Business Values and Motivators assessment helps them understand what they value most. By pursuing a career or job where you value what do dramatically improves job satisfaction and engagement.  What we value positively or judge negatively shapes every choice we make and provides us with energy or creates conflicts and stress in our personal and professional lives. Business Values and Motivators is an effective career assessment for understanding what motivates people and motivation, which in turn leads to job satisfaction and employee engagement.
Complementing Business Values and Motivators with CriteriaOne® DISC Behavior Assessment is a powerful solution too. The two assessments provide both managers and employees with powerful insight into what drives individual behavior and how that behavior is perceived by others.  When perception and intention are in sync, top performance, effective communication, and higher employee engagement is more likely to occur.
In addition to the assessment, Breakthrough to Success workshops and workbooks are also available.