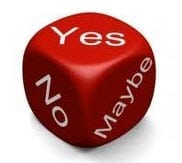 Everyone has an Achilles heel. No one is a perfect match. Circumstances change. Coworkers and team members change. Competitors change. We all reach a point that takes us out of or beyond our comfort zone and natural talent. What was once a perfect match becomes a bit imperfect.
Job fit scores tell us how likely it is that the job applicant will succeed when compared to other employees in similar roles. The not-such-a-good-fit component — the gap between the score and 100 percent match — reveals why they might not work out. Most everyone ignores the gap, however small it is. And that's a big mistake.
Continue reading to learn how to use job fit scores effectively and why managers often overlook (and ignore) important pieces of the pre employment test puzzle when screening job applicants.