If you've ever been assigned the task of recruiting job candidates to fill an opening, this is likely not news to you – whenever you think you found the pot of gold full of qualified applicants, you didn't.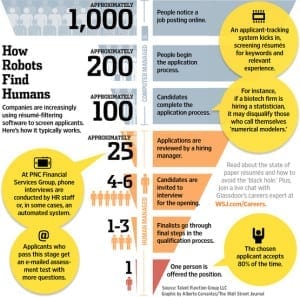 Sourcing applicants and recruiting candidates these days requires a lot more skill than the ability to post a classified ad. Gone are the days when a posting in the Sunday newspaper opened the gates for a deluge of phone calls, faxes, and emails.  The smart recruiters ask themselves this question every day – was it something I did right that opened the door to receiving a gift of qualified applicants…or was it just my lucky day?
The job market has changed. The more skilled the position, the more difficult it is to uncover, identify, and acquire workers with the right skills.  But even lower skilled positions are often difficult to fill.
But regardless of the position, one thing is for sure – the source (that is, job board, social media, local advertising, etc.) that works for one job opening in one location can fall flat on its face for the same job title just a few miles away.  Likewise, different job titles in the same location can have varying degrees of success.
There are a lot of ingredients that go into a successful campaign. But one ingredient that scares the bejeezus out of employers is the need to cast a wide net, especially without strong metrics to identify which sources provide the most qualified candidates. Since most employers – small and large – have done a paltry job of tracking this sort of information, the wide net is essential.
Casting the wide net however creates a huge problem for most businesses. It opens the door to lots of unqualified applicants. That's where an applicant tracking system saves the day.  It allows an employer to throw out that wide net and post on job boards like Careerbuilder and Monster, job search engines like SimplyHired and Indeed, social media sites like LinkedIn, Facebook, and Twitter, sites like Craigslist, and even local advertising but funnel all applications to one portal which automatically qualifies or un-qualifies applicants.
But I digress. The need for casting the wide net should be obvious.  But sometimes even the wide net doesn't work.  For many reasons and like I mentioned earlier, the job posting that works in one location might be a dud in another.
Here's an example of what I'm talking about.  We helped a client launch a career page and applicant processing system just a few weeks ago.  They received an overwhelming response for an administrative position in a matter of a few days.
| | | | | |
| --- | --- | --- | --- | --- |
| | Viewed | Started | Completed | Qualified |
| General Office Clerk | 515 | 168 | 94 | 64 |
| Home Health Assistant – County #1 | 164 | 52 | 22 | 17 |
| Home Health Assistant – County #2 | 88 | 25 | 18 | 15 |
The office clerk ad was viewed by 515 applicants; 168 started an application.  Ninety-four (94) completed it and 2/3 of them met the basic qualifications.  Through a series of screening questions, we were able to help the client narrow down the talent pool quickly and effortlessly.
What is often neglected but essential to know is where did most of the qualified candidates come from? Over 90 percent of the qualified applicants came from Indeed, the most popular job search engine. Only 2 qualified applicants came from Craigslist.
| | | | |
| --- | --- | --- | --- |
| | Indeed | Craigslist | Other |
| Office Clerk | 86 | 2 | 6 |
| HHA – County #1 | 13 | 7 | 2 |
| HHA – County #2 | 3 | 7 | 6 |
But let's now look at the job postings for home health assistant, one of the fastest growing jobs and most difficult to fill.  My client received only 22 qualified applications during the same period. For this position, 15 applicants found the job on Indeed and 7 found it on Craigslist.  While Indeed was still the winner, Craigslist was still a viable source.
Now let's move over one county, just 20 miles away.  The same home health assistant job posting attracted 18 qualified jobseekers. But the sources were very different. In the neighboring county, Craigslist was the winner with 7 candidates; Indeed provided only 3. Other sources attracted the balance.
While admittedly a small sample, it should be obvious that single source recruitment is often a black hole.  Moving from one source to another is like playing Whack-A-Mole at the local amusement park. Effective sourcing and recruiting requires a recipe that includes multiple sources that produce candidates who meet basic qualifications.  More importantly, that recipe might change from job title to job title and location to location.