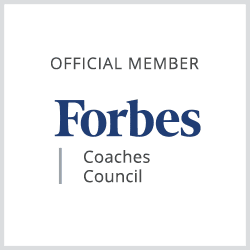 The Forbes Coaches Council recently announced that Ira S Wolfe was chosen to join its elite group of executive leadership coaches. Wolfe is Founder and President of Success Performance Solutions and author of Perfect Labor Storm 2.0 and Geeks, Geezers, and Googlization.
Forbes Coaches Council is an invitation-only community for leading business and executive coaches. The council offers a select group of experienced coaches a place to discuss and solve pressing business challenges with their peers and share their insights via thought leadership articles on Forbes.com.  Ira's first article  – Why It's Finally Time to Stop Bashing Millennials – was also approved and published in early January.
Wolfe is considered by his peers to be one of the most innovative thought leaders on using employee assessments to gather and improve talent intelligence and management. He is also prolific blogger, podcaster, and business writer. His newest book When the SHIFT Hits Your Plan: What Happens When the Tired, Wired, and Disruptive Technology Converge is scheduled to be published in the Spring of 2017.
In order to qualify for a Forbes Coaches Council membership, the candidate must be publicly recognized as an experienced professional business or executive coach with the appropriate industry training and experience.
The Forbes Company, founded in 1917, produces numerous online and print publications. The company also has several subsidiaries that publish content focusing on business news.
Forbes.com reaches more than 27 million visitors each month and is one of the world's most widely visited business web sites.