Recruiting today has a very strange bedfellow –Search Engine Optimization (SEO).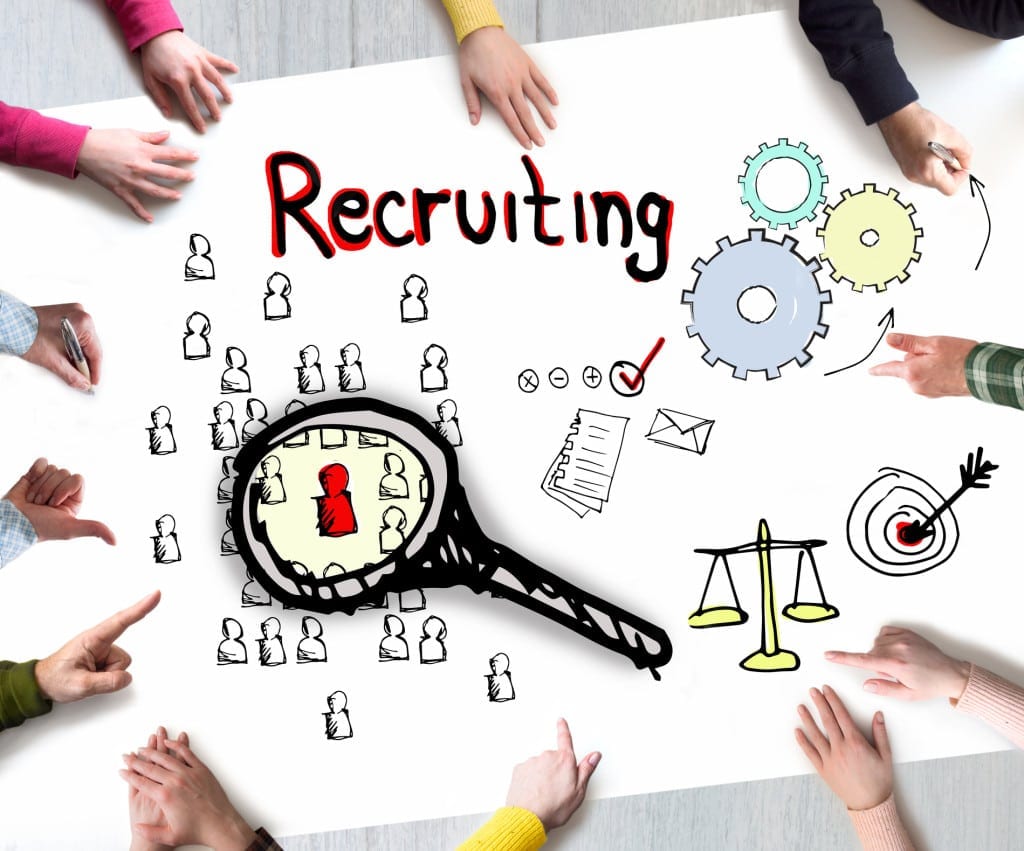 Imagine how different recruiting was just a few decades ago when a foreman in a Philadelphia railroad yard manager exited his office, crossed the workplace campus, and was met by a mob of job candidates each morning.  Word of job openings spread like wildfire through the local neighborhoods and community. All that separated the foreman and his next hire was a fence. His whole recruitment and hiring process consisted of tossing a few oranges over that fence. Those lucky few men who caught an orange were invited through the gate entrance and put on the payroll.  End of story.
Sourcing, recruiting, and screening applicants were short and sweet. Time to fill: 5 minutes. Cost per hire: price of fruit!  (Source: The Candidate Experience Monograph)
Sourcing and recruiting workers today spins quite a different story. Reaching qualified applicants requires a marketing strategy significantly different than tossing oranges or purchasing space in the local newspaper and bolding the title and border to grab a job seeker's attention. With over 300 million job-related searches just on Google each month, it is now essential that your job posting be seen by the people you want to hire. But with more than 24,000 gigabytes of data uploaded to the Internet every second, it is all too easy for your job posting to be an insignificant and invisible blip.
Here are a few tips about how to get your job postings seen by more applicants. It begins with a strategy to position your job posting higher in the search engine.
Put SEO on Recruiter's Radar
For as long as one can remember, marketing and HR have coexisted like oil and water. Today they must blend together like sugar and spice. To reach and attract more applicants, marketing must be laced into the fabric of recruiting. At the very minimum, think of each job ad as a marketing landing page, not unlike any other page on your company website that is search engine optimized for a customer. If it's not optimized, then it's very likely that few if any applicants will see it.  And if they can't see it, they can't apply.
Keywords Are Like Cookie Crumbs
What are the most popular words and phrases that potential employees type when searching for a job? These are the keywords that should be included and highlighted within every online job description and posting. Keywords are an integral part of the job title (when possible), advertisement, and job description. But do your research first. Look at competitor listings that rank high and use free research tools like Google Keyword Planner tool. The keyword difference between "retail clerk" and "retail sales associate" could be the catalyst that pushes your job opening out to thousands of potential applicants.
Use Simple, Search-Friendly Job Titles
Use familiar titles commonly used in your industry. Instead of Customer Care Associate (which might bet the job title in your company), use Customer Service Representative in order for people to find your listing. Better yet, be as specific as possible – Home & Bath Customer Service Representative. Promote an opening for Web Developer and keep Coding Extraordinaire for the name plate and business card. Instead of Director of First Impression, simply call the job what it is: a Receptionist.
Optimize Your Job Description
Search engines depend on text but a copy-and-paste from your standard job description will no longer work. You must use specific keywords, not general; luxury car sales representative will work better than sales jobs.  Repeat the word 2 or 3 times and use 3 to 5 related words or phrases throughout the description.  Use bullet points to make the description easy to read.  Does your company have or sell a recognizable brand or use abbreviations such as RN for Registered Nurse? Include them too. Make sure you include location (city and state) too. Many job seekers search location + job title.
Create a Company Career Site
When your job posting is not housed on your company website but placed on sites like Monster, Careerbuilder, Indeed, Craigslist, and others, the recruiting spigot is abruptly turned off when you stop putting money in the meter. Most paid job postings last only 30 days meaning that a company literally re-creates the SEO wheel each time it posts a new job. But if the job is posted AND optimized on a company career site too, the value is everlasting. You continually drive job seekers to your open positions…and if you're not hiring today, you build your talent pipeline. Have your webmaster use your job descriptions (the ones optimized for the search engines and not the ones written for internal use and compliance) to create landing pages for specific positions, especially the hard to fill and high turnover ones.
Use Video
Both search engines and job seekers love video.  Videos engage visitors more than any type of content. Keeping job seekers interested after they find you is another.  A job preview video is a fantastic way of getting both higher search engine rankings and better engagement.  Besides, job seekers, especially Gen Y, are info junkies. They want to know what it's like to work at your company. Videos keep job seekers on your page longer, "sell" your company brand, and increase the percentage of qualified applicants too.