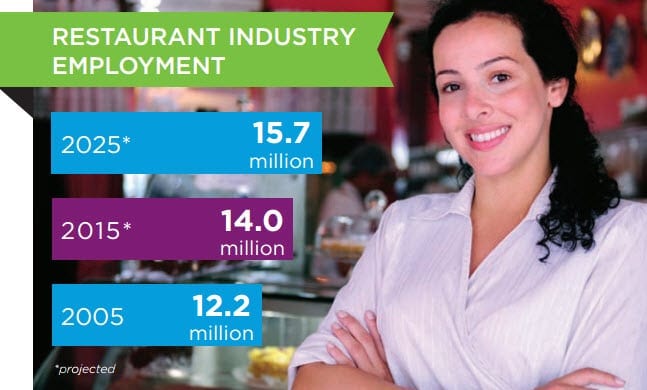 The wrong restaurant manager can be a colossal disaster with a devastating impact on the bottom line and reputation. Hiring (or developing) the right manager offers little margin for error. The credentials, skills, and abilities bar has been raised for restaurant managers, assistant managers, and kitchen managers. To help restaurant owners and operators screen, hire, and develop the most qualified and skilled managers, Success Performance Solutions is proud to introduce its newest suite of assessments specifically designed and validated for the restaurant industry. We can help you with hiring restaurant managers to put your restaurant in the best position for success.
Restaurant sales are expected to hit a record high ($709.2 Billion) this year, according to the National Restaurant Association's Annual Forecast. Restaurant employment will perform even better, continuing a streak in which restaurant industry employment outpaces overall employment growth for the 16th straight year. That means restaurants will employ 14 million individuals this year, representing one in 10 working Americans.
***FREE Download: Spotlight on Restaurant Manager Competency***
Restaurants are on the fast track for record growth and sales. But opportunity does not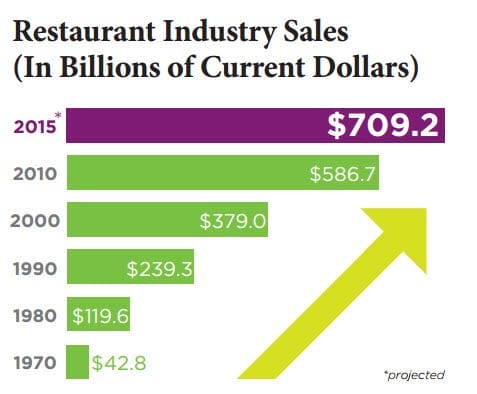 ensure success.  Restaurant owners and operators face a number of challenges including rising food costs, a finicky economy, and an intensely competitive labor market. To manage all the variables and clear a path for success, every owner and operator needs to ask, "Am I hiring restaurant managers who will succeed?"

Four new restaurant manager recruitment reports are now available:
Restaurant Manager (sample report)
Assistant Restaurant Manager
Kitchen Manager
Multi-Unit Manager (Regional, Area, and Division Managers)
Interested in learning more about ASSESS for Restaurant Managers and other positions or to request a sample report? Click here or chat with us now.
Each ASSESS report offers the following benefits:
ASSESS uses an industry-specific standard, against which all candidate scores are compared. Assessment feedback assists hiring managers in understanding each candidate's strengths and weaknesses as they relate to key competencies essential to a specific role.
Each report includes individualized behavioral interview questions and suggestions based on a candidate's responses. ASSESS allows a hiring manager to dig deeper to uncover questionable work qualities and potential liabilities.
Even the Hiring Manager and Selection reports provides feedback to help managers manage and individuals to improve perfomance. Direct supervisors gain knowledge about a candidate's training needs and leadership deficiencies as well as training opportunities to better prepare high-potential candidates for future roles and advancement.
Results are immediate to help make informed hiring decisions. Once a candidate has taken the assessment, hiring managers have the ability to see the results and make critical hiring and development decisions based on the individual's responses and scores. The personalized feedback helps make higher quality judgments because it pertains to each candidate specifically.
ASSESS is cost-effective and convenient to use. ASSESS is online, web-based, and accessible 24/7 – whenever it is convenient for you and your candidates. All candidates are exposed to the same format and experience consistent delivery which helps to create fairness and objectivity in the hiring process, despite differences in location and direct management.
If you want to learn more about ASSESS System employee testing for hiring Restaurant Managers, or you have any questions on how to recruit restaurant managers, call, chat, or click here.