Customer service is a way of life, from the visit to your website to the first phone call to the appearance of the invoice and convenience of payment. Here's how to make exceptional customer service is your brand.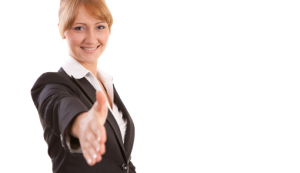 Extreme excellence in customer relations is also not one person's job. It is not the tool brought out of the closet to defuse an angry customer. It is not just about proper telephone etiquette or having liberal return policies. It is a company's purpose, guided by all the values necessary to take care of their customers. It defines the way employees interact with each customer and managers with each employee. It is the way your company gets work done.
To deliver exceptional customer service, companies need to follow these two basic principles:
Avoid practicing "compensation management" – bribing employees with money to overcome his or her inadequacies. If an employee doesn't have a dedication to customer service, and doesn't enjoy serving people for his or her own sake, no one or no one thing can get that person to give extraordinary service. The employee will either burn out or worse burn the customer. Ultimately a business can't possibly compensate pay the wrong employee enough to treat customers right.
You can't force people to adopt your core values and expect long-term performance. You can only get peak performance from people who already share your values and passion for treating people right. Companies need to attract and keep people who have the right customer service attitude and value what the business values.
Excellent customer service is something worth fighting for.  The energy required to bridge a mismatch between the values, attitudes and motivations necessary to deliver exceptional customer service is simply exhausting and in the end, destructive to the company and all the people involved. Clearly communicate what the very satisfied customer means for you and your business and hire the people who can deliver it.