Unfortunately, less than half of CEOs surveyed said they don't have the resources needed to close the skills gap brought on by these new technologies. It's not only resources are in short supply but a shortage of time.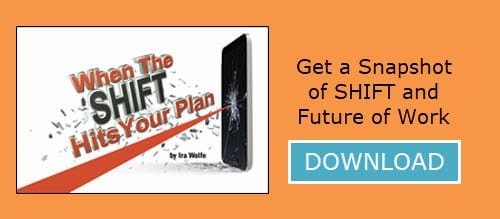 It now takes more than 10 times than what it did just 5 years ago to close a skills gap through employee training. Today, workers need 36 days of training to close a skills gap versus three days in 2014.
Welcome to this Age of Googlization, where science fiction meets reality daily! While Workforce 2030 is a decade away, business leaders need to prepare like it's arriving tomorrow. Faced with an escalating and imminent crisis to grow business, what can YOU do?