The breakthrough way to increase employee motivation you've been waiting for!
New research by the Deloitte Center of the Edge reveals that nearly 8 of 9 workers lack the passion to reach their full potential.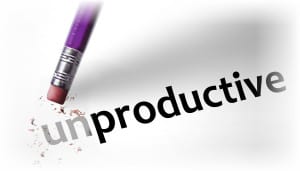 Growth, innovation, and continuous improvement are do-or-die drivers of peak performance in the hyper-kinetic and fragile business environment we now recognize as the "new normal." To compete successfully in this environment, companies need highly productive and passionate workers. The most successful ones will share a number of qualities including a healthy dose of ambition, accountability, awareness, and agility as well as curiosity and resilience.
With less than 12.3% of America's workforce possessing the attributes of worker passion, the weight on the shoulders of management to hire and retain top performers just got a lot tougher.  As a result, companies will have to work even harder than anticipated to employ workers with both the capacity to do the work and the motivation to deliver optimal performance. They also have to find ways to increase employee engagement at work.
In our newest white paper, unProductive: The Dirty Little Secret Few Managers Know about Employee Motivation, we introduce a breakthrough solution that offers predictive and qualitative data about employee motivation, as well as ways to motivate employees at work.  Specifically the Quality of Motivation creates an optimal employee profile for the productive, effective, and efficient performance factors required today. The Quality of Motivation then provides tactics for improving and developing essential work-life qualities to thrive personally and professionally. We can help you increase employee engagement and motivation, creating a better work environment and increasing production.
Read more about Quality of Motivation, and start learning about the ways to motivate employees at your company today!