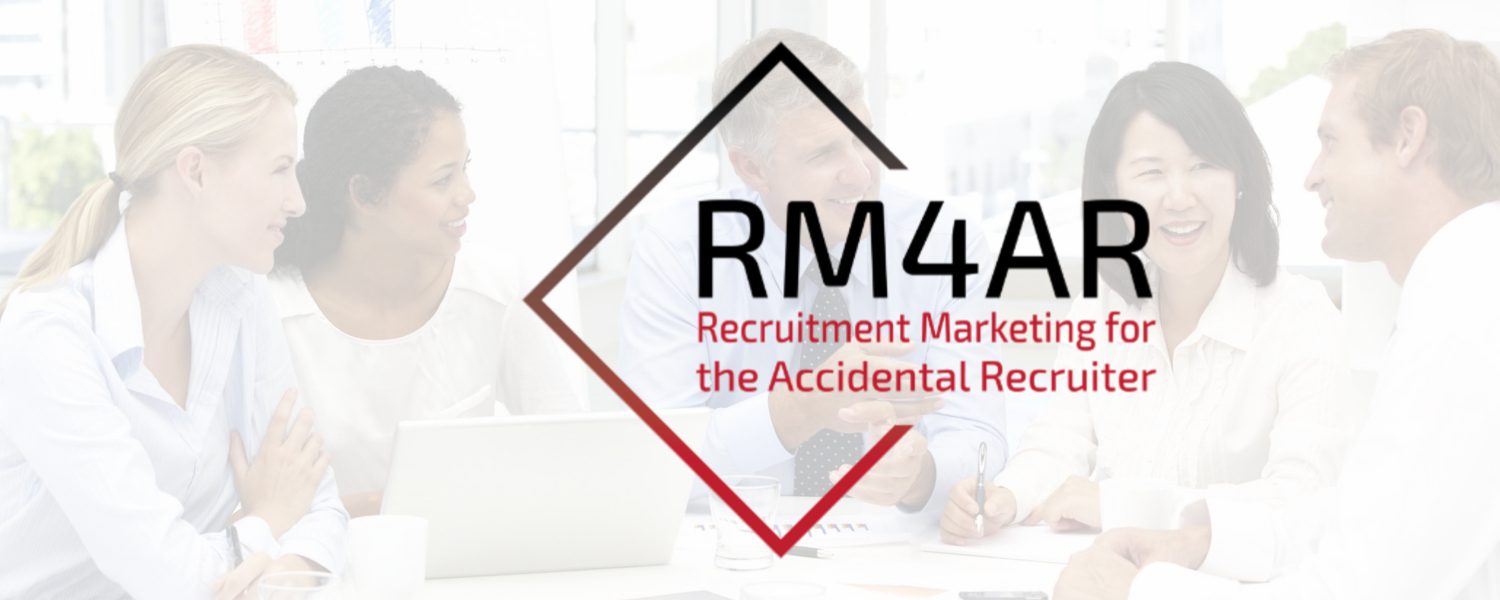 Welcome to the Recruitment Marketing for the Accidental Recruiter Library
Your registration includes access to all current current and updates!
Creating Your Candidate Experience Strategy
Candidate Experience Starts Here with Guest Lecturer Debbie-Levitt

Candidate User Experience – Introduction with Guest Lecturer Laura Stringer

What is CX…and why it matters?(Coming Soon)

4 Horseman of CX (NEW!)

CX SWOT Analysis (Coming Soon)

Understanding Candidate Behavior (Coming Soon)

Creating the Optimal Digital User Experience

5 Crucial Candidate Touchpoints

Recruitment Marketing Funnel

Job Applications That Work
Recruitment Marketing 101
Search Engine Optimization Terminology

How Search Engines Work and Intro to SEO

Job Title Keyword Research – 5 Critical Factors

Job Title Keyword Research Using Ubersuggest

BONUS: SEO Expert Megan Boyd Shares Expert Tips on Using Ubersuggest

Job Title & Listing – Tell a Story
The World Loves Video, Recruiters Should Too!
An Interview with SEO/Video Marketing Expert

The World Loves Video (Coming Soon)

Types of Video (Coming Soon)

Opportunities to Use Video (Coming Soon)

Creating Recruitment Videos with Lumen5 (Coming Soon)

Creating Recruitment Videos with Powerpoint (Coming Soon)

More Free/Low-Cost Video Tools (Coming Soon)

Create Graphics with NO DESIGN SKILLS! (Coming Soon)
Google for Jobs
Introduction to Google for Jobs

Comparing Google vs Indeed

""Submit" Jobs to Google

Pay to Play vs Free Job Postings

Make Google Search Work for You

Direct Integration to Google for Jobs

Pros and Cons of Direct Integration

How Search Engines Work

Additional Resources:

Google for Jobs Essential Guide

4 Ways to Turn Google for Jobs into a Competitive Advantage

Answers to FAQs
Google My Business
What is Google My Business?

Why should I use Google My Business?

Getting started using Google My Business?

How to post images and videos for FREE?

Whitepaper: Google My Business for Recruiters
Future Lessons
Chatbots

Texting

Analytics and Metrics

TBD
Geeks Geezers and Googlization Podcasts (Coming Soon!)
Interviews with Experts and Thoughts Leaders