In this world of uncertainty, we know one thing for sure – leaders need to be capable of leading their organizations through Volatility, Uncertainty, Complexity, and Ambiguity, or VUCA.  According to a recent survey of 13.124 leaders conducted jointly by Development Dimensions International and The Conference Board, "leaders will either succeed well or fail miserably in how they step up to the VUCA leadership challenge."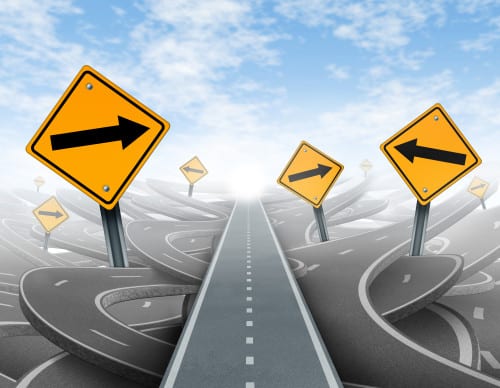 One of the disheartening statistics from the study is only 18% said their leaders are "very capable" of leading through a VUCA world. Since we live in a world where events are often volatile and uncertain and solutions are complex and ambiguous, a  leadership gap exists…and its growing.
DDI created a VUCA index to frame the survey and discussion.  These are consistent with the context against which Success Performance Solutions evaluates existing and future leaders during its pre-hire assessment or succession planning. The VUCA index includes:
Anticipating and reacting to the nature and speed of change.
Acting decisively without always having clear direction and certainty.
Navigating through complexity, chaos, and confusion.
Maintaining effectiveness despite constant surprises and a lack of predictability.
Four skills were identified that had the greatest impact on leader preparedness and confidence in addressing the challenges of VUCA:
Managing and introducing change.Unsurprisingly, this was the strongest predictor of a leader's confidence in the face of VUCA.
Building consensus and commitment.This skill is critical for eliminating discord and misunderstanding.
Inspiring others toward a challenging future vision.To induce others to act, leaders first must be inspired themselves.
Leading across generations.This skill is key to forging a shared purpose despite diverse employee viewpoints and motivations."
For more information about the Global Leadership Forecast 2014 | 2015 survey click here.
To receive information about leadership assessment, please complete the form below.