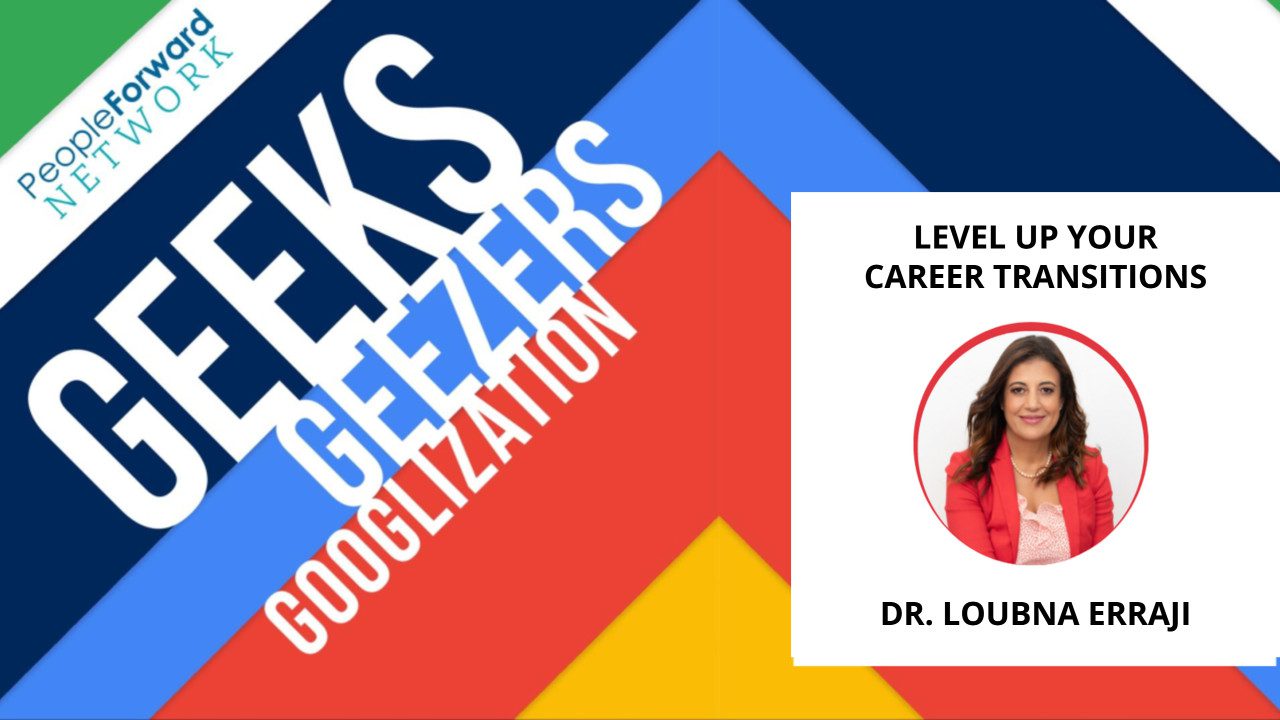 Level Up Your Career Transitions, Your "It" Factor
To everyone else, it looked like Dr. Loubna Erraji had a perfect life. She is a high achiever, a neuroscientist with 20 years of experience encompassing scientific research, teaching, consulting, and coaching. She's held important academic positions and executive corporate roles. But despite her distinguished career and a long list of accomplishments, she wasn't happy. Nothing was working in her life and job until she found a coach.
One might wonder why high achievers like Loubna Erraji would need a coach. But the magnitude and duration of change induced by a 2-year long pandemic has caused a lot of people to evaluate their lives. With nearly 4 out of 10 workers looking to change jobs and careers this year, a lot more people are throwing their hat in the I-want-more-out-of-life ring.
A February article from the New York Times revealed that it's not just employees who are quitting their jobs but senior executives too. Their reasons vary – from just scratching that itch to take a break to reassessing the role of work in their lives to want to pursue a new venture. In short, you could say a lot of people are searching for "it."
Unfortunately finding "it" isn't a skill a lot of people have. This is precisely why you should just click now on this episode of Geeks Geezers Googlization. Dr. Erraji shares what "it" is and how everyone from front-line workers to executives can either find it or make it.
In This Episode, You'll Learn:
why even high achievers use a coach
how to fuse your passion with work
when it's time to quit your job
the wheel of life and how it can help your career transition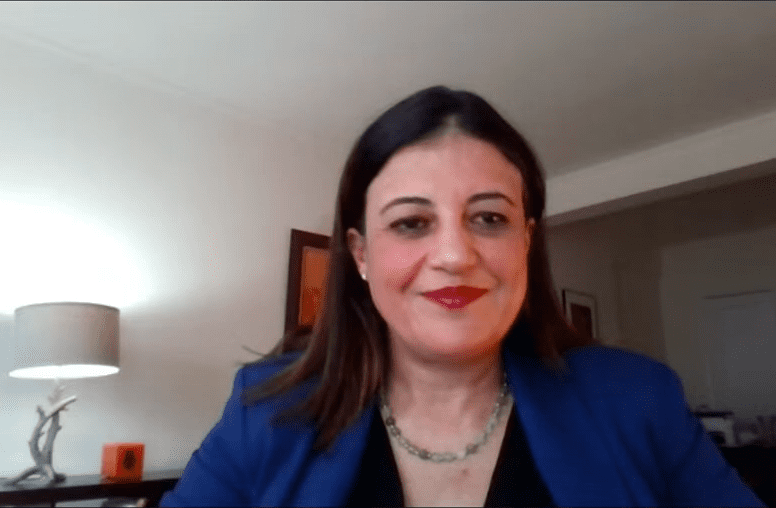 Loubna Erraji's accomplishments and prestigious roles as a neuroscientist, business professor, and consultant are the envy of a lot of people. Yet she doesn't look at it that way. Her diversity of jobs and careers, she believes, comes from her not taking the time to reflect on what she wanted to do in life – or finding her purpose. Along the way Erraji discovered the value of a career coach, who helped her better establish a fulfilling life journey. Her desire and aspiration to combine all of her experiences in the past, from different industries to different roles, lead her to where she is today.
Here's a bit more about her background and her journey. She is an ICF Certified Executive Coach, Neuroscientist, adjunct professor, and management consultant with more than 20 years of global experience encompassing scientific research, teaching, consulting, and coaching. Based out of the New York City and New Jersey area, she frequently travels abroad, and her work spans the globe across the US, Europe, and North Africa. Some of her clients are leaders at Fortune 500 companies in healthcare, banking, financial services, technology, higher education, and more, working with the likes of UBS, IBM, Prudential, Deloitte, Merck, AbbVie, BMS, to name a few. She's also the founder and CEO of her own consulting company called Advancis Consulting LLC, where she provides services to organizations and individuals committed to creating impactful leadership and high-performance environments.
Fusing Cosmetology, Business, and Neuroscience
As a child Erraji dreamed of a career in cosmetology. For many, that's a far stretch from neuroscience. But not Erraji. Loubna Erraji shared that "in our subconscious there are things that stay [with us] our whole life and if we don't follow our passion and those dreams, they keep coming back." (Erraji, 00:07:12) She elaborates by explaining how her passion for cosmetology bled into the management, branding and entrepreneurship courses she currently teaches, incorporating beauty and fashion into business courses. Cochran eloquently states that Erraji has "figured out a way to take something you're still passionate about and fuse it… this bigger umbrella of the work you're doing in the world." (Cochran, 00:09:37)
Time to Move on From a Job
Erraji lists several telltale signs that suggest the time is right for you to change jobs or careers. First, a lack of motivation and low energy is a giveaway. The feeling of being emotionally drained doesn't just impact work but bleeds into all areas of life. "At the end of the day, we are humans and we have different areas of our lives: the relationship aspect, health and wellness, the financial aspect… there are different areas of our lives that sometimes we just dismiss." (Erraji, 00:12:25). Connecting the work we do with the rest of our lives creates a trickle down and that serves as the basis of Erraji's consulting/coaching practice. She describes this holistic approach with her "Wheel of Life," where clients rate themselves on a scale of 0-10 before and after they meet to track the change their work has on them.
COVID 19, Work, and Personal life
COVID 19 blurred the line between our home and work, our personal life and the job. Erraji believes COVID 19 added another level of anxiety, due to the volatility , uncertainty, and negativity of the past 2 years. "When we start thinking negatively, everything is impacted afterwards, our thoughts become behaviors, our behaviors become actions." (Erraji, 00:17:46) This leads back to the "awareness aspect,":when people are aware they can tell themselves to stop. While not always easy, the more we do to recognize this negativity, the easier it gets and we start catching up. Co-host Jason Cochran drew an analogy for listeners: do a personal SWOT (Strengths – Weaknesses – Opportunities-Threats) analysis. Erraji agreed: SWOT is a great way to think about our lives. Instead of understanding how to market a product better, learn to market yourself better.
What is The Wheel of Life
The "Wheel of Life" has eight different components. It is based on key factors impacting one's work and personal life. Rating yourself on each of these different factors allows you to see how our lives are a collage and intertwined. "Sometimes we focus more on two or three areas and neglect the rest and what happens is we start noticing an imbalance… that's where people need to start asking themselves the right questions." (Erraji, 00:13:50) Asking ourselves the right questions helps identify the source of our imbalance and unhappiness and reveals why our current job might not be best for us.
Is a Resume Still Important Today?
Up until recently the resume was an essential first step in finding your first or last job. It was the pitch and marketing message, selling yourself to an employer, with the hopes of landing your dream job. We asked Erraji about the importance of a resume in today's job market because a common conversation on Linkedin suggests otherwise. Erraji emphatically disagrees: "It's a piece of paper that is going to convey your value proposition. It's a piece of paper that is going to help you position yourself and communicate what you're bringing to the table." (Erraji, 00:25:59) Erraji also highlighted the importance of submitting a cover letter, even when not required, something she learned from personal experience: She feels it highlights the candidate "who really wants it, who's really hungry for that position because I know they will put their 100% effort to support the team and support the organization." (Erraji, 00:27:28) For Erraji, your resume and cover letter create the best chance to position yourself for the dream job you want.