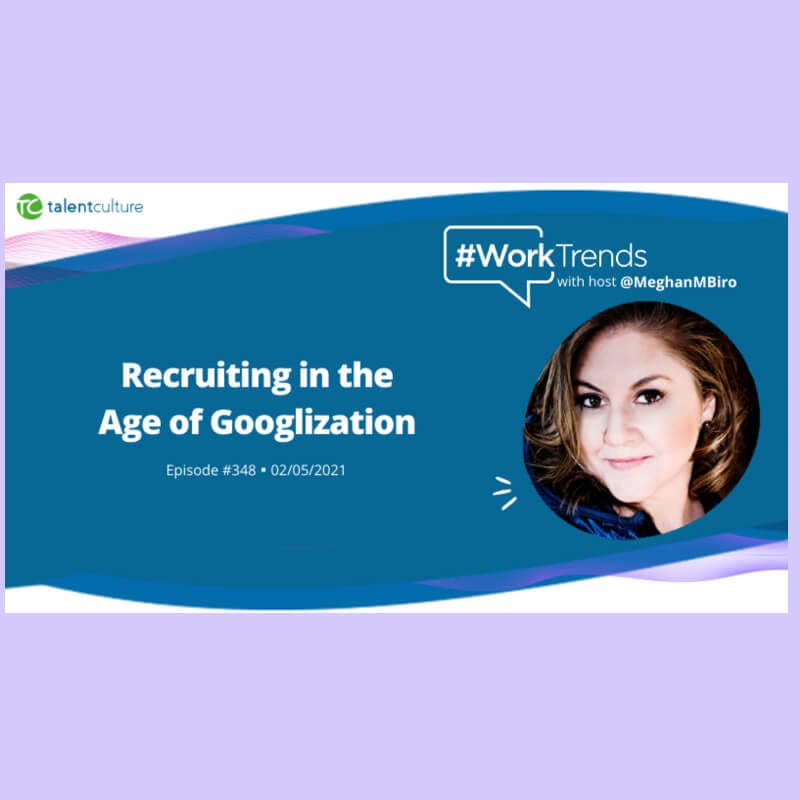 Courageous Recruiting in the Age of Googlization
Hiring is so very different today. The technology we so depend on is also our biggest challenge. To solve that challenge, we can't hide behind "what we've always done." We need more courageous recruiting!
The onset of the 2020 pandemic has escalated the need for all companies, regardless of size, to use technology to hire, onboard, and retain. But how do we leverage tomorrow's reality when today's technology, and hiring in general, are based on 1990s models?
Our Guest: Ira Wolfe, Author and HR Influencer
Ira Wolfe has been at the leading edge of pre-hire and leadership assessments, recruitment marketing, and workforce trends for 25 years. Thinkers360 ranks Ira as the number 1 Global Thought Leader and Influencer in the Future of Work category, and for a good reason: He is the author of six books, including Recruiting in the Age of Googlization.