A supervisor skill test is one of the best ways to evaluate the potential of an employee to take on the responsibilities for managing people before you promote or hire him from the outside.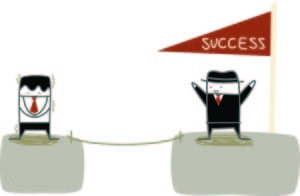 Promoting an employee to supervisor is a ritual practiced thousands of times every day in businesses around the world. But as the research and real-life experience shows, the capacity to manage one's own performance is almost night and day compared to managing a team. Supervising others brings out a whole new set of challenges in the workplace.
Assessing supervisor skills can take many forms.  The best place to start is identifying essential core competencies required by a supervisor.  The research has revealed 9 universal supervisor competencies shared across industries and country borders.
Supervisor Skills
Decisive Judgment
Adapting to Change
Planning and Organizing
Driving for Results
Managing Others
Coaching and Developing Others
Motivating Others
Technical Skills
Integrity
Whether you use a competency assessment test for supervisors or a personality test or a DISC behavioral profile…the results of the management assessment test should be put in the context of how the future supervisor will perform these required skills. In addition the results should compare the candidate to top performing supervisors as well as those who under-perform.
In addition to pre employment testing, some supervisor skill tests can be used  for pre- and post-training events and for personal development.  In addition to the standard supervisor skills testing, self-assessment and multi-rater feedback (360 degree) evaluations are available.