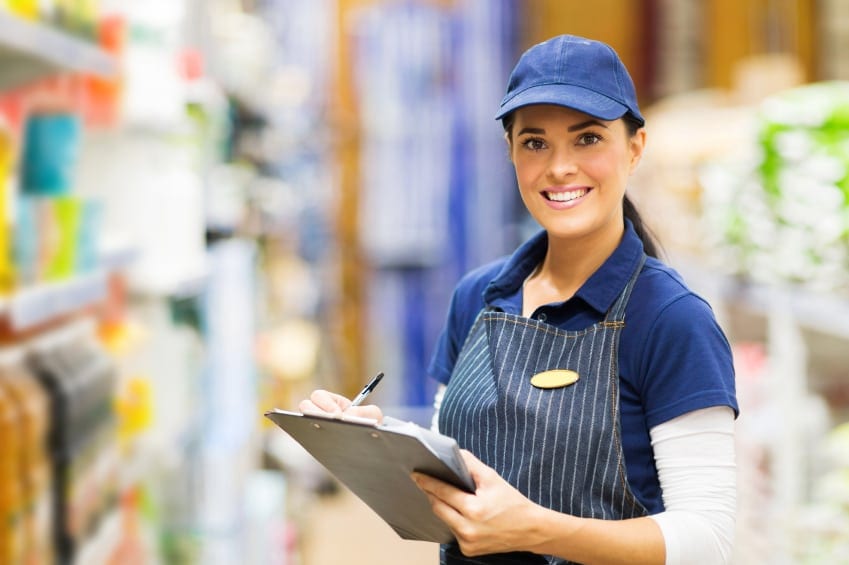 Merchandisers can make or break a company.  To hire the right merchandiser, employers are often forced to weed through a pile of applications, many from candidates who just don't have the right aptitude or attitude.  Most hiring managers can interview and hire candidates for product knowledge but don't fare so well when it comes to attitude and aptitude.
Pre-hire testing can help companies minimize the risk of making a hiring mistake.
Why is it important to use pre-employment testing for merchandisers?
A company's stock is likely its important financial asset and effective merchandising has a significant impact on the bottom line. A merchandiser ensures that products are in the right place, at the right time, in the right quantity, and at the right price. Therefore a good merchandiser must make sure the products are visible and displayed in a way that attracts the customer.
To accomplish this, a top performing merchandiser must understand the products of his or her company and the competition. But in addition to product knowledge, good analytical skills are required too.
What other skills and aptitude does it take to be a top performing merchandiser?
Ability to learn new products quickly
Positive customer service attitude
Quality focus and attention to detail
Collaboration and team-oriented
Resilience and good coping skills
That's where pre-employment testing like PeopleClues can be a manager's best friend. With a series of two or three 6 to 8 minute retail assessment tests, a manager can learn if the candidate has the right attitude, the right aptitude, and enough general reasoning skills to succeed.
To learn more about hiring top performing merchandisers with our retail assessment tests, watch this video or call us at 800-803-4303 or fill out the form below to learn more about using our pre-hire testing solutions.

[contact-form-7 id="3251″ title="Contact Form – Merchandisers"]