Testing candidates and even existing employees for programming skills and other IT skills is a task assigned to recruiters, HR, and small business owners. That very process borders on the ridiculous if not idiocy. The problem with this practice is that computer skills testing without the proper background is like interviewing a candidate whose only language is completely foreign to you. Programming language is another language just like Spanish, French, Farsi, and Mandarin to name a few. If you can't speak it, you don't understand a word the other person is saying.
Here's a more better way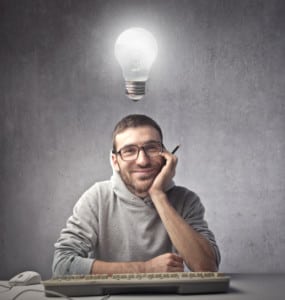 Confused by PHP, MySQL, HTML, CSS, JavaScript, C#, Python?  If you don't "speak" these languages, how can you screen candidates? eSkill IT & programming skills tests offer you an easy to use, affordable solution. Instead of passing unqualified applicants on to the IT manager, why not screen out the inexperienced candidate and refer only the qualified candidate? Not only is that a sign that your screening process is working but it's your job!
Stop being awed by candidates who list a bunch of acronyms on their resumes but haven't a clue how to actually apply them.  Stop hiring the novice programmer when you need employees with more advanced skills. Stop wasting managers' time by referring them applicants who can't meet minimum requirements.
Use eSkill, an online skill assessment test service that allows recruiters to test for programming, application and web development proficiency before you spend a lot of time screening and interviewing the candidate. eSkill programming & IT skills tests measure real, job-related skills from ASP to XML. eSkill also tests for Microsoft Office skills including Word, Excel, and Powerpoint, Hardware & Networking, and Operating System and Internet Browsers. 
eSkilll Computer Skills Testing Software: easy to use and affordable 
Just select the test or tests that match your requirements and a link or instructions to the applicant by email. The applicant then logs-in and completes the test. After he submits his responses, a report is ready for viewing with the results.  You can simply view his score or get a detailed report with each question, his response, and the correct response.  
Pricing for eSkill computer skills testing software is a bargain. You can test an applicant on multiple subjects for one fee. (Many of our competitors charge per subject!) You can also combine non-technical skill tests like logical thinking, attention to detail, and even management skills at no additional cost.