WHAT IS AN HONESTY AND INTEGRITY TEST?
Unlike personality and behavioral-based tests which describe a candidate's potential job fit, honesty and integrity tests attempt to reveal a candidate's attitude toward work. Typical attitudes that are measured are honesty, hostility and dependability. In addition, several assessments include the option of evaluating a candidate's attitude toward substance abuse, sexual harassment and computer misuse.
WHY EMPLOYERS SELECT HONESTY AND INTEGRITY TESTS BEFORE PERSONALITY TESTS?
When employees don't show up, have a poor customer service attitude, or steal, who cares if they have a good personality fit? That's one reason honesty and integrity tests are experiencing a meteoric rise in the hiring process of companies, small and large.
Hire Attitude!
When it comes to excuses, managers have heard it all – from bad hair days to faulty alarm clocks. Sometimes the excuses are part of a chronic problem and it's best to identify these types of bad behavior right up front. Discovering chronic absenteeism, sticky fingers or bursts of aggressive behavior after the fact is not only bad for business, it's stressful and expensive too. Rarely does the hiring of a candidate with high-risk behaviors and a bad attitude end well. Most of these situations still end up in termination after a parade of victims surface, ranging from the customer who refuses to do business with you anymore to the co-workers who files a sexual harassment charge to the employee who gets caught stealing from the company.
WE RECOMMEND ELITE PROFILE SYSTEM AND BIG 5 ASSESSMENTS FOR HONESTY AND INTEGRITY TESTING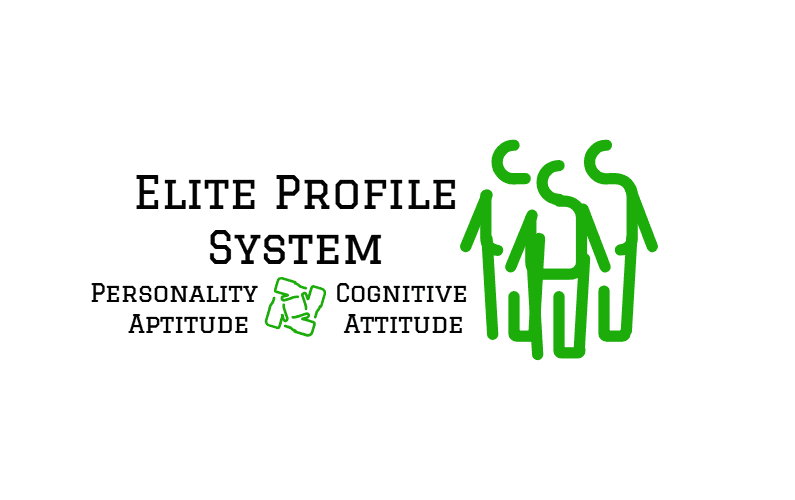 The Elite Character Profile assessment is an honesty and integrity test. It is general indicator of an employee's work ethic – the ability to refrain from participating in counterproductive behaviors. The employee personality profile test is designed to be completed online by candidates in most staff and hourly jobs across all industries. The Elite Character Profile measure employees' work ethic attitudes about:
Responsibility
Rules Compliance
Trustworthiness
Workplace Drug Use
Hostility
Optional: Safety
Elite Character Profile Test Details
65 Questions
Untimed (approximately 15 minutes)
Online Administration
Immediate Score Report
Management Suggestions
Pay-per-candidate credits (minimum 10) or Annual Subscription
The Big 5 Attitude Assessment measures counter-productive behaviors during the pre-hire screening process. The attitude scales measured include:
Hostility (Aggression)
Conscientiousness (Dependability)
Integrity (Honesty)
Good Impression (Faking)
Optional: Sexual Harassment
Optional: Computer Misuse
Big 5 Attitude Test Details
27 to 45 Questions (depending upon use of optional scales)
Untimed (approximately 5 minutes)
Immediate Results
Recommend Interview Questions
Pay-per-candidate credits (minimum 10) or Annual Subscription
Schedule Elite Character Profile Demo
Request a callback to schedule a demo from the Elite Character Profile landing page.