Success Performance Solutions and three of its clients were featured in the February 2015 INC Magazine. SPS president Ira S Wolfe was interviewed for the article on the growing trend in small businesses to use personality tests in their search to hire smarter.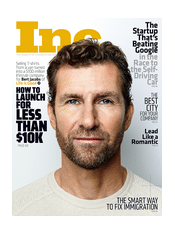 Wolfe believes that there are two reason for the rapid increase in the use of pre-employment testing. First is the high risk and high cost associated with the small business, especially since so many businesses are running lean these days. Every employee, no matter the role, has a significant impact on the business. One bad apple can certainly spoil the barrel.
A second reason for the increase is technology. Once costly and time-consuming, technology has driven down the cost of pre-employment testing exponentially and the Internet has given access to any business interested in improving their hiring process.
For the article, three managers were interviewed about their experience using personality tests.  Three of the clients interviewed are clients of Success Performance Solutions.
Scott Smith, VP of HR at High Country Millwork and Fleetwood Fixtures (manufactures in Berks County PA) has been a client of Success Performance Solutions for nearly 10 years.  He started using ASSESS as well as PeopleClues at his previous employer. After moving to Fleetwood, he introduced Wolfe to management and they too began using ASSESS for management and sales. Recently they started to use PeopleClues too.
Chris Presswood, co-owner of Kentucky-based Finish Line Car Wash, began using PeopleClues employment tests at the end of 2013. PeopleClues has become a popular hiring solution among car washes, thank the success of Mike's Car Wash.
Ellen Wisniewski, HR administrator at Parmeter Realty, started using PeopleClues in 2013 too after "looking at 15 or 20 [different test providers]."
Click here to read the full article "Personality Tests and the Rise of the Hiring Machines" including 3 tips for Finding the Best Test.
To download the 8 Reasons You Should Be Using PeopleClues, click here.