7 Strategies for Online Learning During the Coronavirus Outbreak
The coronavirus outbreak didn't leave us with many options. Our personal and professional lives have been disrupted. We have had to do the un-human behavior of self-isolation and social distancing.
Businesses too have been affected. Many opted to significantly cut employees and reduce workloads. Others opted to keep workers on the payroll and allow employees to work from home.
No matter the outcome, almost everyone has had to learn new skills and behaviors without any time or training. That leaves a big skill void to fill. This creates a tremendous opportunity for companies to position the business and individual employees in a better spot as we emerge from the crisis.
Thanks to online learning management systems, you can introduce corporate elearning and promote your employees' professional growth and development.
Here are seven strategies that can help you successfully introduce or advance online learning during and after the coronavirus crisis.
​
1. LMS Software And Essential COVID-19 Knowledge
LMS software companies are more than aware of the coronavirus outbreak. Many of them have introduced online courses on employee training & development,  interview coaching, courses for managers and even special packages for businesses to use during the pandemic. More importantly, some of them feature essential courses that cover the coronavirus topic, including how to protect yourself from it.
Because many employees may feel anxious and insecure, it is almost silly not to take advantage of these courses to educate your workers. Help them to feel safer, protected and more secure – because the pandemic is not going away overnight. Many of them might be sitting at their homes with a lot of free time on their hands. A course on COVID-19 will keep them busy and help them understand what we are facing and how to protect themselves from the coronavirus. This will help build engagement while not at work, open doors for new online training initiatives, and get ready for new challenges.
COVID-19 Precautions & Pandemic Planning
Free Access During The Crisis
2. Overcome New Obstacles
Lately, we have heard "work from home if possible" on the news. While this is an everyday experience for the Millennials, there are a lot of people who have never worked from home. All of a sudden, they are expected to go through their workload at home as if they know how to do it. For many workers, working from home comes with dozens of obstacles.
One of the viable strategies to pursue is to empower workers with the knowledge on how to work remotely during COVID-19. This is very important because the workflow won't change as much as the approach, methodology, and communication.
Providing the same training resource to all employees will help you maintain consistency. When workers learn what strategies they can use to work from home efficiently, you can see positive trends in collaboration, efficiency, and productivity.
3. Promote Learning at Home
Businesses have always struggled to find ways to motivate employees for training and learning. On average, an employee will spend no more than 1.4 hours weekly on online learning. Given that their families are now at home too, online learning at home can prove even more challenging.
A feasible strategy to incentivize your employees toward online learning is to make the training worth their time and effort. Learning opportunities that revolve strictly around professional development won't attract everyone. Diversify learning materials and courses to promote online learning at home and motivate your employees.
Modern online LMS system solutions support various types of content. You can upload infographics, PDFs, videos, and images to make the training even more interesting.
Personal growth programs are another option. They are exciting and can motivate your employees to become more responsible and ambitious, thus benefiting the organization as a whole.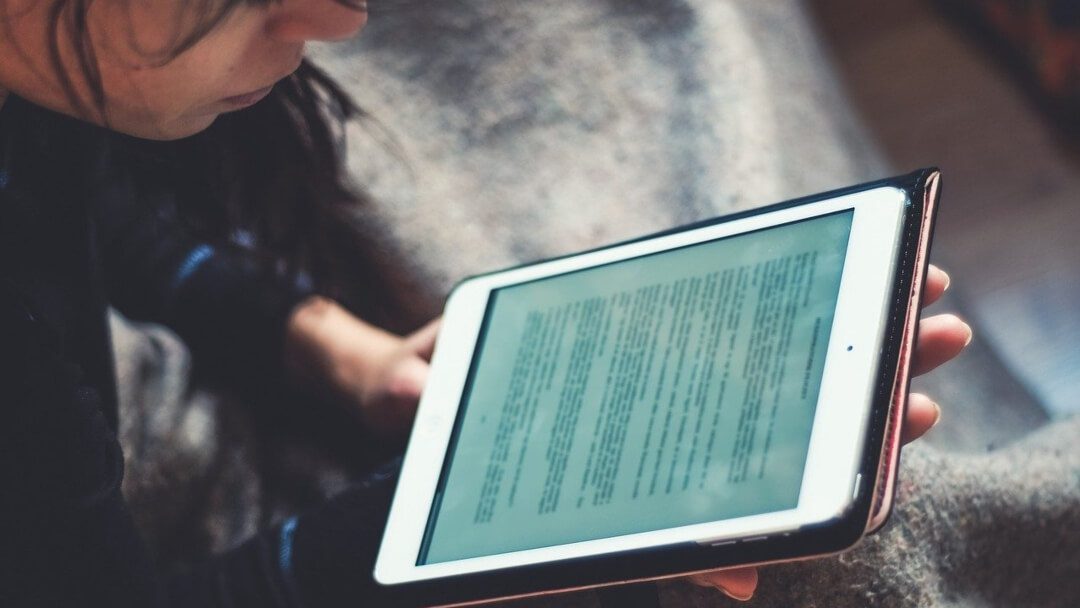 4. Learn the Learning System
Every online learning management system is unique. Before you try to bring your employees to an online learning program at home, you should do research. Fortunately, all popular LMS software tools offer a free trial that you can use without spending a single dollar.
Why is this strategy relevant? First of all, you will get a chance to see how the system looks and feels. It must be easy to use and implement. You don't want to hit a wall when implementing it in your day-to-day operations. Ease of use ensures that all of your employees, despite their technical background, can hop on and use it effortlessly.
At the same time, you will be able to see what features the online learning management system offers – the more, the merrier. Some of the features to look for are course builder, course database, support for virtual classroom, analytics and reports, SCORM and xAPI compliance, and integrations.
5. Give Credit For Initiatives
Not all learning activities take place inside LMS software. Many employees learn things from reading blogs, watching videos, and doing courses on some other platforms. It still counts as an online learning activity, though. If you don't give them credit for these learning initiatives, you are losing a valuable opportunity to motivate them, provide positive feedback, and bring something new to your courses.
How can you track learning activities outside an online LMS system? More LMS solutions are xAPI-compliant. xAPI is a piece of software code that allows you to track the learning activities of your employees outside the LMS. It not only tracks but also records and stores those activities so that you can see them afterward.
When you discover that your employees are going to external online resources that provide relevant information to their job, you can give them credit. Also, this information will provide you with valuable insight into what your employees want to learn. With this information in your hands, you can optimize your courses and make the training more attractive to them.
6. Mobile-Ready Programs Should Get Priority
When assessing professional growth opportunities for your employees, you have to take into account self-isolation and social distancing. They will be spending almost the entirety of their days inside their home, and not all of them will have access to desktop computers.
Mobile learning reflects the tech-centric times we live in today. Almost half of all people rely on smartphones every day. This brings us to mobile-ready LMS software solutions. Yes, most of them are cloud-based, and your employees won't have to download learning material to their devices to start learning. Having said that, not all systems are optimized for mobile.
When looking into which online learning management system to use, make sure that it is optimized for mobile learning. This means that the pages will load and look perfectly on smartphones and tablets equally. Some of the systems have dedicated Android and iOS apps, which is also worth considering.
7. Offer Flexibility Within Certain Limits
This last strategy will help you bring at least some structure into your training efforts. But first, you have to think about flexibility. As we said, people are in their homes now. They have to juggle family responsibilities and office work. Most of them will have a hard time doing it at first. Adding mandatory training to their daily obligations during these stressful times is bound to provide little to no results at all.
How to mix flexibility and structure perfectly? Start by making a realistic assessment of how long it takes to complete an entire course. Add a few days on top to give people more time to complete it and provide a somewhat reasonable deadline.
LMS software features analytics and reports. Feel free to use it regularly to check the course progression for each individual. This will give you enough time to be proactive and help those who encounter trouble completing the course on time.
Wrap Up
Living through the coronavirus pandemic is hard. You have to be mindful of it when launching a new online learning program for your employees. All of these strategies will help you put your online LMS system to good use and promote learning during this trying time.
Guest Author Bio: Kamy Anderson is an ed-tech enthusiast with a passion for writing on emerging technologies in the areas of corporate training and education. He is an expert in learning management system & eLearning authoring tools – currently associated with ProProfs Training Maker.
To receive more updates like this, I hope you'll join my community Googlization Nation where I share updates, podcasts, livestreams, webinars, and more.