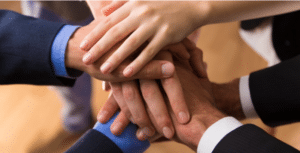 How To Improve Leadership Skills In 4 Steps
All leadership qualities can be learned. The hard part is identifying the qualities that you must learn to succeed as an effective leader. Follow these steps today to find out how to improve your leadership skills.

Five Essential Skills for Leadership in the 21st Century
The 21st century presents many new challenges for both employees and business leaders. In an interconnected, fast moving world, we need to learn cognitive flexibility.
Increasing Work Group Effectiveness: Combining Corporate Adventure Training with Traditional Team Building Methods
This article discusses the goals of team building, the scope of team building interventions, and a prescription for combining both approaches.
Read More
Can Team Building Increase Productivity in a Recession
When the economy is slow, company managers and leaders have to be very cautious with every expense. As a result, we will often put off hiring new employees until more certainty in the marketplace develops.