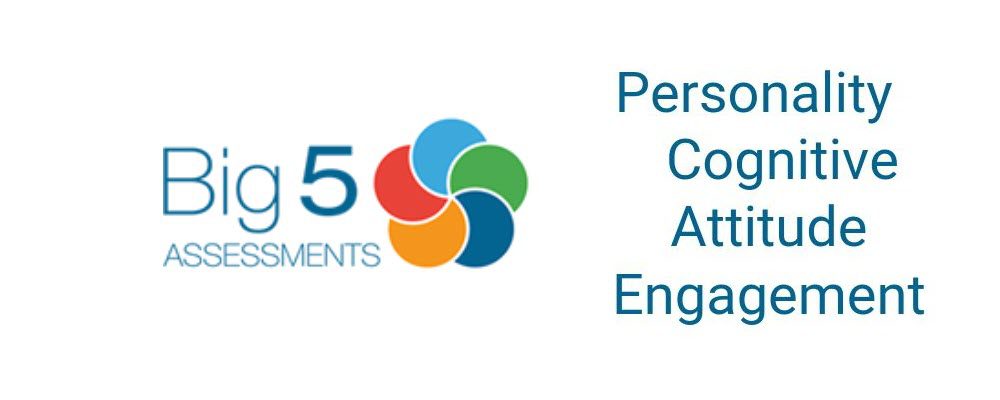 Big 5 Assessment Tests
The Right Hiring Information When You Need It
No Experience or Certification Necessary
What Makes Big 5 Assessments the Right Choice?
Big 5 Assessments is a suite of pre-employment assessment tests and benchmark tools that identify candidates with an aptitude for on-the-job success. With the Big 5 employee assessments, employers can mix and match job candidates to 120+ benchmarked job templates and screen for specific job skills, aptitude, job fit, employee attitude and even counter-productive behaviors. These applicants can then be compared to employees in multiple industries, jobs, and roles.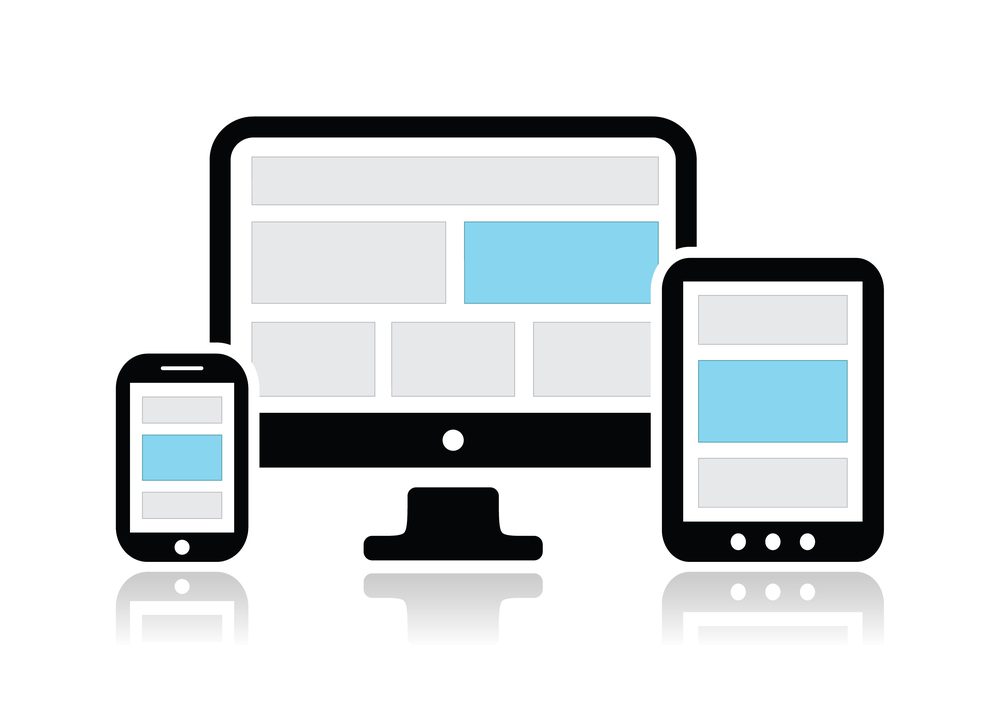 Big 5 Assessments Offer:
Short completion time (7-20 minute average)
Straightforward, highly visual employee assessment test results
Custom job categories for 120+ jobs in over a dozen industries including retail, property management, sales, restaurants, call centers, C-Stores and more
Multiple languages (Spanish and English – call for more languages in development)
Scientifically validated, legally defensible results
Suggested behavioral interview questions that help the hiring manager dig deeper into particular areas
Additional data mining options available from the results of one employment assessment test taken per participant
How do Big 5 Assessments work?
The accepted premise of Big 5 Assessment Tests is that personality is an inherited complex of traits that controlled our behavior in the past, controls it at present and will control in the future. Since many of the traits are temporarily fixed and measurable, we can assess people to determine their preferred behavioral styles.
The most common employee assessment test model is the five-factor model, also known as the "Big Five." Many people identify the five personality dimensions by an acronym called OCEAN. We have chosen to label them as CLUES, an easily-remembered acronym that precisely captures their intended usage – CLUES about the nature of the person being assessed. These five independent factors using both the OCEAN and CLUES acronyms are described in more detail below.
Conscientiousness
Describes the degree to which the individual is persistent, organized and motivated ranging from being highly disciplined and dependable to being carefree and lackadaisical.
Likeable (Agreeableness)
Describes the degree to which the person is pleasant and agreeable, ranging from being warm, tolerant, and tactful, to being tough-minded, assertive, skeptical and direct.
Unconventional (Openness)
Involves the degree to which the person is open to new ideas, is adventurous, ranging from being unstructured, curious, and venturesome, to being predictable, rules oriented, closed, and structured.
Extraversion
Describes the sources and focus of an individual's emotional energy, ranging from being outgoing, dominant, ambitious, and sociable, to being introverted, shy, and quiet. 
Stable (Neuroticism)
Involves the degree to which an individual is emotionally stable and resistant to stress, ranging from being well-adjusted, calm, self-confident, and poised, to being nervous and anxious.
4 Assessment Reports for One Price!
General Reasoning (Cognitive Ability)
The Big 5 Assessment General Reasoning scale measures problem solving and learning speed by assessing verbal, numerical, and spatial reasoning then combining these to create one overall cognitive ability score.
Personality Job Fit
The Big 5 Personality Job Fit Assessment shows how a candidate's personality characteristics and cognitive abilities fit the job by comparing their traits to those of successful performers in a specific job.
Employee Attitude
The Big 5 Employee Attitude Assessment shows the candidate's attitudes toward work and work-related issues by measuring counter-productive behaviors, such as hostility, dependability, honesty, integrity, sexual harassment, and computer misuse.
Engagement
The Big 5 Assessment Engagement tool shows the level of commitment between an individual and their current or most recent job and employer. This pre-hire assessment determines if the candidates have the ability to be engaged and motivated. committed to the job, and committed to the employer.
100+ Job Categories
With the Big 5 Assessments, you can choose from over 100 job categories with pre-built generic benchmarks in suites such as General Business, Health Care, Hospitality, Property Management, Auto Dealerships, and Salons.
General Business
Administrative Assistant
Administrative – Senior Artist
Bank Teller
Cashier
Child Care
Collections
Construction
Consultant
Courtesy Driver
Creative Writer
Customer Service
Data Entry
Designer
Driver
Editor
Engineering – Professional
Entrepreneur
Examiner – Inspector
Financial
Food Service
Graphic Artist
Health Caregiver
Hospitality
Human Resources
Inbound Call Center
IT
Journeyman – Tradesman
Light Industrial
Maintenance Technician
Marketing & Public Relations
Mechanic
Outbound Call Center
Persuasive Sales
Project Manager
Purchasing
Recruiter
Retail Clerk
Retail Sales
Security
Supervisor
Teacher
Technical Writer
Technology Consultant
Telemarketing Warehouse
Property Management
Assistant Property Manager
Custodial
Property Leasing Consultant
Property Maintenance Assistant 
Property Maintenance Supervisor
Property Manager
Healthcare
Counselor
Direct Healthcare Support Professional
Direct Healthcare Supervisor
Emergency Medical Technician
Lab Technician'
Medical Billing
Medical Technician
Nurse Assistant
Pharmacy Aide
Program Manager
Registered Nurse
Registered Nurse – ER
Registered Nurse – ICU
Registered Nurse – Med/Surg
Auto Dealership
Customer Director
Finance Manager
General Manager
Marketing Manager
Sales Manager
Service Director
Showroom Manager
Hospitality
Back of House
Bartender
Chef/Cook
Dishwasher/Kitchen/Busser
Head Cook
General Manager
Greeter/Host
Prepline/Line Cook/Sous Chef
Restaurant Manager
Server/Waitstaff
Salon and Spa
Salon Field Sales
Salon Front Desk
Salon Manager
Salon Spa Technician
Stylist
How Much Does Big 5 Assessment Testing Cost?
Pay-As-You-Go Credits
A test credit is required to run a report. Unlike many of our competitors, Big 5 Assessments charge per candidate, not per test. That means once a candidate or employee completes the questionnaire, the employer can run additional reports on this same candidate or participant without incurring additional unit charges as long as the account is active. You are only charged one unit per candidate. Units may be purchased in blocks of 10 or more. There are discounts available, please contact us for details. 
Annual Unlimited Use
The Big 5 Assessments annual unlimited use option is by far the most convenient and cost effective method for companies with high turnover or rapid growth. Great rates are available for companies with as few as 10 employees or medium to large organizations with 1000s.  The subscription allows you unlimited use of the pre-hire testing system and to run as many reports as you wish on an unlimited amount of candidates and employees. 
All fees include the following:
Company specific administration portal
Access to personality and general reasoning tests
Access to work attitude test (hourly, new hires only)
Access to over 100 job benchmarks including sales and customer service
Interview question guides with each attitude and personality report
Access to management and leadership assessments
Employee engagement assessments
All technical support is included in our fees.
Most phone support and consultative inquiries (answering questions about assessments) are included too.
Request Info for Big 5 Assessments
Request a reply or demo for Big 5 Assessments from Success Performance Solutions