Geeks, Geezers, and Googlization is an engaging and practical workshop which provides a solid foundation to build a better multi-generation workforce. It is designed to silence all the background noise and disruptions associated with communication and attitude gaps between the four (and soon to be five) generations in the workplace.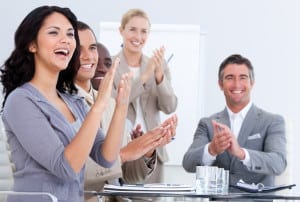 The program format is perfect for half-day, full-day, or a multi-day series. It can be facilitated on-site or other venues. It is ready to be presented by managers, trainers, consultants, and coaches…or you can retain one of our experienced trainers to facilitate it on-site or at your next meeting. No certification or training is necessary (although consultation with one of experienced consultants is recommended. )
Training materials include a Leader's Workbook, Participant's Workbook, and set of PowerPoint® slides suitable for display and handouts.   Additional resources and materials including video clips are available upon request.
Based on the best-selling book Geeks, Geezers, and Googlization, the Breaking Barriers, Bridging Gaps  workshop has just been updated. It's easy to deliver, affordable, and fun for all!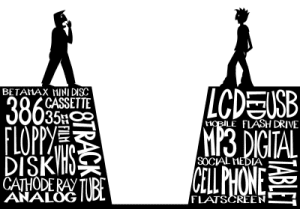 If you are struggling with conflict or collaboration between Baby Boomers, Gen X, and Millennials (or the newest cohort Generation Z), Breaking Barriers, Bridging Gaps is a great place to start. Through the integration of adult learning principles, discussion groups, and ice breakers, Breaking Barriers, Bridging Gaps covers the following topics:
Understanding the four generations
Generational clashpoints in the workplace
Finding common ground
Best practices to work successfully with each other
Questions?  Contact now – chat with us,  complete the form below, or call 800-803-4303
Buy Now?
Purchase Leader's Workbook – $149
PowerPoint® Presentation – $149
Purchase Both – $229
Participant Workbooks starting as low as $10 each; unlimited subscriptions available.
Special discounts for independent trainers/consultants and large meetings.
[contact-form-7 id="2991″ title="Contact Form – Breaking Barriers, Bridging Gaps Workshop"]