A top performing call center representative must have the right customer service skills, a positive attitude toward work and customers, and a good personality job fit. To succeed in hiring high potential workers and significantly reduce turnover, you must be able to assess job applicants quickly, accurately, and affordably.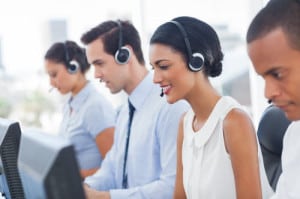 Success Performance Solutions online testing solutions help companies screen applicants faster and accurately so you can hire smarter. Our two most popular systems include eSkill and PeopleClues.
Our eSkill test library includes inbound and outbound call center subjects as well as other basic office and administrative skill tests. In addition our PeopleClues system includes call center personality tests and honesty & integrity (employee attitude) tests.